In today's digital age, ransomware attacks are a growing threat to businesses. With cybercriminals using increasingly sophisticated tactics, companies need to be aware of the latest threats and take steps to protect their businesses. This article will provide an overview of ransomware and the measures organizations can take to reduce its impact on their operations.
It will discuss why businesses need to understand what ransomware is, how it works, and how they can defend against these malicious tools. Finally, the article will outline some practical steps that organizations can take to better secure their data from such threats.
Understanding Ransomware Attacks: What They Are and How to Prepare
Ransomware attacks are becoming increasingly common for businesses today. As more and more cybercriminals turn to ransomware as a means of attack, it is important to understand what these malicious programs do and how you can protect your organization from them. Ransomware works by encrypting data on an infected device or system, making it inaccessible until the ransom is paid. This type of attack typically targets business networks, where large amounts of sensitive information may be stored.
Attackers will often threaten to delete all data unless the ransom is paid in full, leaving companies with no other choice but to pay up or risk losing access to their information forever. To prepare for a potential ransomware attack, organizations should take steps such as implementing two-factor authentication systems and regularly backing up critical files on separate drives. Additionally, companies should ensure that their employees are aware of phishing emails that could be used by attackers to gain access to their network as well as educate staff on best security practices related to passwords and other confidential information they might handle while at work.
Finally, it is recommended that businesses invest in reliable antivirus software which can detect suspicious activity on the company's network before any damage has been done. By taking these proactive measures now rather than waiting until after an attack has occurred, organizations can reduce the chances of falling victim to ransomware attacks in the future.
Securing Your Business Against Ransomware Threats

Staying one step ahead of cybercriminals is the key to protecting your business from ransomware threats. Ransomware attacks are becoming increasingly sophisticated and can cause significant financial losses if not dealt with quickly and adequately. Businesses must stay up-to-date on the latest security measures and have plans in place for responding to potential risks. Here are some strategies you can use to safeguard your business against a ransomware attack:
Ensure all devices, systems, networks, and applications are regularly patched with the latest security updates.
Back up data frequently so that it can be restored in case of an attack or system failure without having to pay ransom demands for access to encrypted information.
Use firewall technologies as well as antivirus software solutions to help detect malicious activity before it gets too far into your network infrastructure.
Implement multi-factor authentication (MFA) whenever possible – this will add an extra layer of security when accessing sensitive accounts or systems remotely via emails or other methods of communication such as messaging apps like Slack or Zoom calls).
Educate staff on recognizing phishing emails and malware download attempts so they don't fall prey to social engineering tactics used by attackers trying to gain access through unsuspecting employees who may click on links/attachments containing malicious code which could lead directly to ransomware infection within minutes!
By taking these steps, you'll be well-equipped for defending yourself against any ransomware threats that come your way!
Strategies for Preventing a Ransomware Attack
A ransomware attack can have serious consequences for your business. As such, it is important to take steps to protect yourself. Here are some strategies you can employ to help prevent a ransomware attack on your business:
Install and regularly update antivirus software – Installing reliable, up-to-date antivirus protection on all of your devices is essential in helping keep them safe from malicious attacks like ransomware. Ensure that the latest virus definitions are installed and that scans are run frequently.
Limit user privileges – Limiting user access within the system helps reduce the chances of unauthorized personnel downloading or installing programs containing malware, including ransomware variants.
Educate employees about best practices – Ensure that employees understand their role in keeping systems secure by educating them on best practices, such as not opening suspicious emails or attachments and avoiding clicking links from unknown sources online or via email campaigns sent out by cybercriminals posing as legitimate organizations they may recognize (such as banks).
Back up data regularly– Regularly back up any critical data stored across your network so it can be recovered if affected by an attack; this should include both internal and external hard drives along with cloud storage options available through third parties like Microsoft Azure or Amazon Web Services (AWS). Keep copies of these backups offsite at all times, preferably encrypted using strong passwords known only to key personnel within the organization who need access in case of emergency recovery needs arising from a successful infection event.
Monitor traffic flows – Regularly monitor traffic flows through networks and servers for anything out of the ordinary which could indicate malicious activity taking place; investigate immediately any anomalies detected during these scans even if they appear harmless at first glance since early detection is key in when dealing with distributed threats such as those posed by sophisticated types of malware like ransomware variants which may already have infected several nodes before being noticed due to their stealthy nature.
Restrict remote access – Utilize authentication methods requiring more than just usernames & passwords whenever possible when allowing remote access into corporate networks especially where sensitive information resides; this includes two-factor authentication solutions which require users to enter a code generated randomly each time they attempt to sign into systems remotely thus making it much harder for attackers gain access even if credentials were compromised elsewhere outside organizational boundaries.
Steps for Recovering from a Ransomware Attack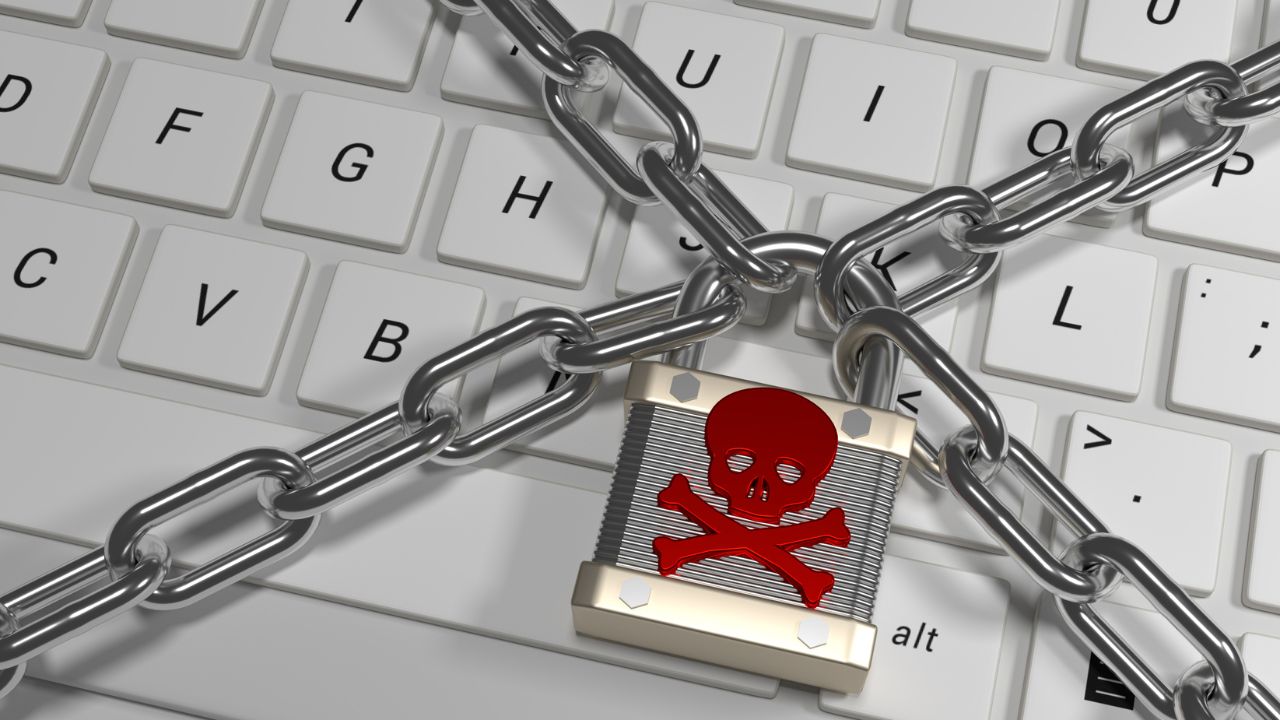 Step 1: Take Immediate Action When recovering from a ransomware attack, it is important to take action as soon as possible. Start by isolating the system or network that was affected and all other systems connected to it. This will help prevent further damage and contamination of your data.
Step 2: Contact Law Enforcement If you have been attacked by malicious software such as ransomware, contact law enforcement right away. They can guide how best to handle the situation and may be able to assist in tracking down the attackers if necessary.
Step 3: Rebuild Network Infrastructure Once the threat has been contained, begin rebuilding your network infrastructure. This might include updating security patches, replacing damaged hardware, and restoring any lost data from backups (if available). Make sure you also secure access points with strong passwords and two-factor authentication whenever possible.
Step 4: Educate Employees Employees need to understand how ransomware works so they can better protect themselves against future attacks. Provide them with information about phishing emails and other scams that could potentially lead to a ransomware attack on your business's networks or systems. Encourage them to report any suspicious activity immediately so you can respond quickly if needed in the future