Model railroading is a hobby that has been around for over 100 years. Since the beginning, model railroad layouts have been created to replicate real-world locations and scenarios. In recent years, many modelers have begun using sound effects in their layouts, bringing them to life with realistic sounds ranging from the rumble of a train passing by to an engine starting up.
Model railroad layouts are a great way to show off your skills. But, sometimes you might want to add sound effects to make the experience more realistic.
Sound effects are a great way to give your railroad a little more life and excitement, as well as an additional level of realism if you want to take it to the next level.
There are many excellent methods to include sound into your model railroad layouts, such as in-cab locomotive sounds or ambient effects that assist to enhance realism!
What Is the Best Way to Include Speakers in Your Model Train Layout?
Making your model train sound
If your layout is already built up for DCC operation, you'll save a lot of time and effort. To use the locomotive, just program it and switch on the noises.
Many contemporary model trains come with DCC, which has built-in effects such as an engine sound, whistle or horn, and bell.
Adding starting and shutdown sequences, coupling and uncoupling, crew radio conversations, dynamic braking, and even flange and rail sounds to the mix may take it to the next level.
If you don't have access to a train with DCC, there are a plethora of excellent YouTube videos available, but start with this one:
Sound effects for your train layout
If you want to add music to your layout, a Bluetooth speaker concealed behind an item, within a structure, or even near the table is a simple solution.
If you have a more permanent train layout, you could always consider putting your sound system onto the table and connecting it to your DCC controller.
Choosing a Sound System for Your Train Layout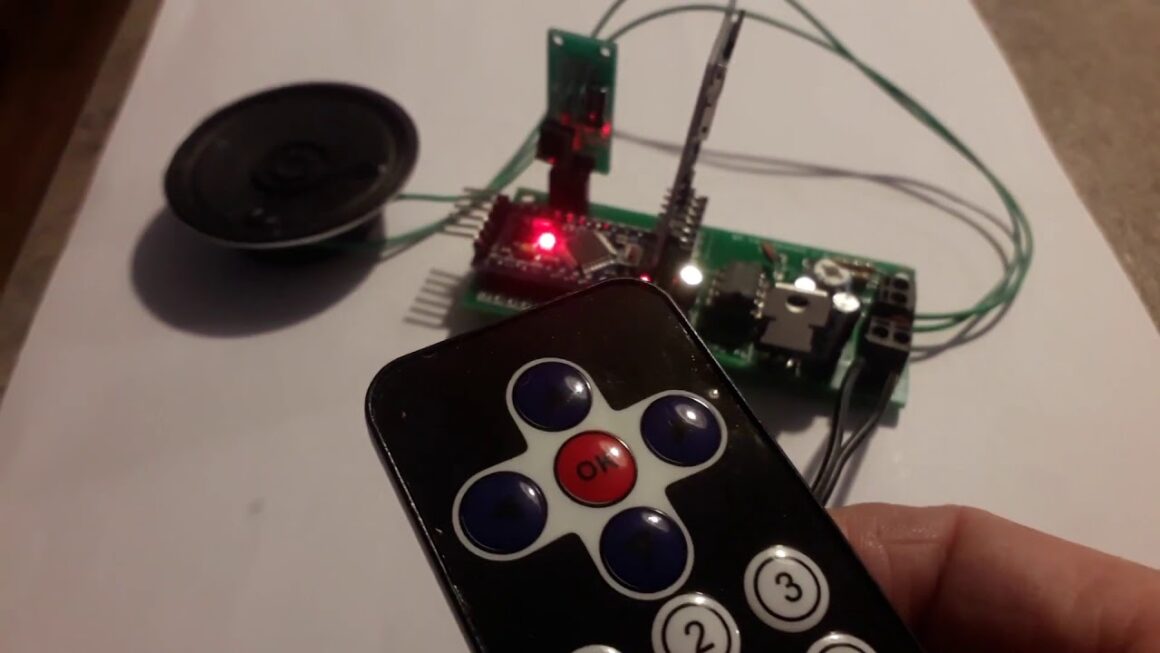 You're already halfway there if you have a model train that can communicate with a DCC train control system. If you don't, you'll have to put in a little more effort, particularly if you want to convert your standard train to DCC compatible.
However, if you don't want to deal with the hassle of installing speakers on your DCC/Silent locomotives, multi-train DCC surround sound systems are an excellent alternative.
For the model Train, I'm adjusting the bass
You may put the bass directly into your train to replicate the full ground-shaking effect of a train moving through your layout.
A subwoofer and a receiver are required for the sound system's bass technology. It will add richer tones that can't be reproduced by a DCC set-usual up's small speakers.
You can purchase pre-made model train speakers, but if you take the bespoke way, make sure it doesn't throw your train off the track!
Including Sound Effects
While some locomotives come with ambient station or industrial noises pre-installed, the most of the time it's simply basic engine noises. However, you may improve the experience by adding your own sound effects to your model train track!
Installing concealed speakers in key locations, such as near a factory or a waterfall, to make the noise seem like it's originating from that particular region, is a common option.
Connect them to a device that will play and control the appropriate noises.
How to Select the Correct Speakers for a Train Layout
To select the appropriate kind of speaker, you must first comprehend the fundamental characteristics of a good audio system.
There are two types of layouts: DC and analog. In addition, there are diesel and steam-powered versions available on the market. As a result, you must first establish certain priorities.
DCC Sound Decoders: What Are They?
The most popular kinds of decoders are sound and pseudo decoders. When choosing a locomotive decoder, the most essential factor to consider is if you want sound and are ready to pay a greater price for it.
Because of the ability to play realistic sounds from their models, many modellers have converted from analogue to DCC.
DCCconcepts' Zen Blue (V9) and Zen Black (V12) decoders are available for OO gauges.
Rather of making sound decoders, the firm has concentrated on developing unique features like as automated shuttle technology, which is excellent for layouts with repeated operations such as a DMU moving from a fiddle yard to a bay platform.
The Key Distinction
Let's start with the decoders. Digital Sound Decoders are usually installed beside a speaker in your model to provide sound straight from the train, particularly in newer models.
They work well in HO, O, S, and other large-scale models. Both the DC and DCC layouts are supported by the Econami and Tsunami2 Decoders.
SurroundTraxx models are intended to work with DCC layouts that generate surround sound using block detection and Digitrax Command Control.
It's especially useful on small scales like N-scale, where space is limited and tiny speakers are required to produce good onboard sounds.
A soundboard may be useful if you're constructing a model in HO scale. However, if your layout is small, you'll have to utilize NCE as the DCC layout's command station.
The genuine sound adds a lot to the entire arrangement, and you may control up to 28 functions.
Your model should be almost complete if you intend to use a Digitrax as the command station for a DCC layout, particularly if you've previously developed Digitrax block detection. However, to add genuine sound to the layout, you'll need to manage at least 28 functions.
Your plan will be small enough to construct an N-scale model with sound onboard.
NCE may be used as the command station for a DCC layout in this scenario. You'll need 28 functions once more.
The end result is a lifelike sound that really enhances the entire model.
Sound Enhancement for Your Existing Trains
DCC operation is the best layout to implement, whether you're designing or retrofitting your layout.
Sound effects will be included into the model quickly and effectively using DCC. This manner, you'll have instant access to a large number of customizable sounds on your DCC Sound models.
When it comes to adding sound to existing trains, there are certain restrictions. If you require sound and prefer direct current, you may incorporate some high-quality speakers in the layout as a DIY solution, or basic DC sound systems are always a safe bet.
What Sound Effects Should I Include in My Model Train Setup?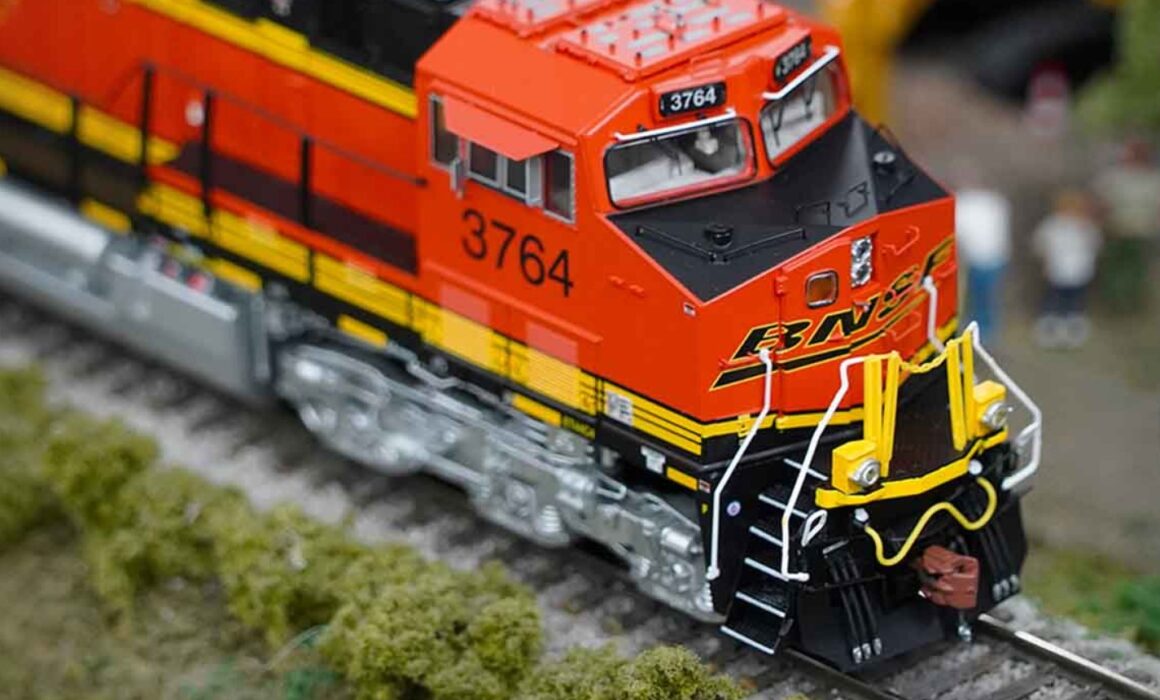 Although everyone's taste in music is different, it is usually better to install a louder sound system than a quieter one.
Owners of large fleets of model locomotives may find the additional cost of sound excessive, but consider it if every locomotive in your fleet needs sound.
The sound of a Deltic Napier engine tearing around your layout at full speed will undoubtedly be more impressive.
You may add station sound effects and other ambiences. However, you should go with whichever seems to be more practical to you.
Adding sound effects to your model train elevates it to new heights. Whether you're building a new model or purchasing one, there's always space to add a sound system to bring your ideal model to life.
For as long as he can remember, Peter has been constructing model trains. This site is a creative avenue for him to go further into various sizes and elements of the model train community and hobby. He is an ardent lover of HO and O scale.
The sound for dc model trains is a guide that explains how to add sound to your model railroad layout.
Frequently Asked Questions
How do you add sound to a model train?
You can use a speaker to play sound into the train.
How do you add sound to a DCC locomotive?
You would need to have a sound card installed in your computer, and then install the Sound Manager.
How do you make a train sound?
You can use a sound effect or you can make an audio recording of a train.