Today, the technological marvels of car struts are being unveiled. From enhancing performance to ensuring safety, these modern innovations have revolutionized the automobile industry.
With state-of-the-art engineering and superior materials, they provide superior ride quality while delivering superb handling capabilities. These advanced features also reduce noise and vibration levels for a smoother journey.
Furthermore, their ability to absorb energy during impact helps protect passengers in case of an accident. As such, car struts not only help improve vehicle performance but also contribute significantly towards passenger safety.
Benefits of Installing Car Struts
Installing car struts offers several benefits for both performance and safety. For starters, it can help improve stability on the road and reduce body roll in tight corners.
Installing struts also helps to dampen jarring impacts from bumps or potholes, allowing drivers to enjoy smoother rides. Furthermore, when properly installed with quality components, car struts are designed to last longer than stock shocks or other aftermarket shock absorbers.
This means fewer replacements over time and reduced maintenance costs overall. Additionally, installing car struts can result in increased brake performance due to improved ride control during hard braking situations as well as better traction when accelerating out of turns for enhanced handling characteristics.
Lastly, updated suspension components ensure that the vehicle is equipped with optimized parts for optimal safety conditions at all times – no matter what you encounter on the road!
Different Types of Car Strut Technology
Car struts are a crucial component of any modern car, providing essential support to the suspension system and enhancing both performance and safety. There are several different types of strut technologies available for automotive applications—each offering its advantages and drawbacks.
Hydraulic struts use pressure from hydraulic fluid to provide damping power, resulting in smooth ride quality over rough terrain or during cornering. The downside is that they require regular maintenance to ensure proper operation.
Coil-over shocks utilize a steel spring coil with an internal piston that provides adjustable damping force as needed when driving on uneven surfaces or hard corners. This type of strut allows for greater control over ride quality but can be more expensive than other designs due to their complexity.
Air Strut Suspension systems use airbags instead of springs and oil to cushion the impact of bumps in the road while maintaining precise handling characteristics at all times. However, this technology requires specialized tools for installation as well as regular maintenance checks to keep them operating correctly.
Magnetic Shocks employ magnets embedded within the shock absorber casing that can instantly change stiffness depending on road conditions—providing superior grip without compromising ride comfort or stability in most cases. While this technology offers great potential, it also has significant cost implications due to its complexity and relative novelty compared with traditional strut designs.
Understanding the Components of a Car Strut System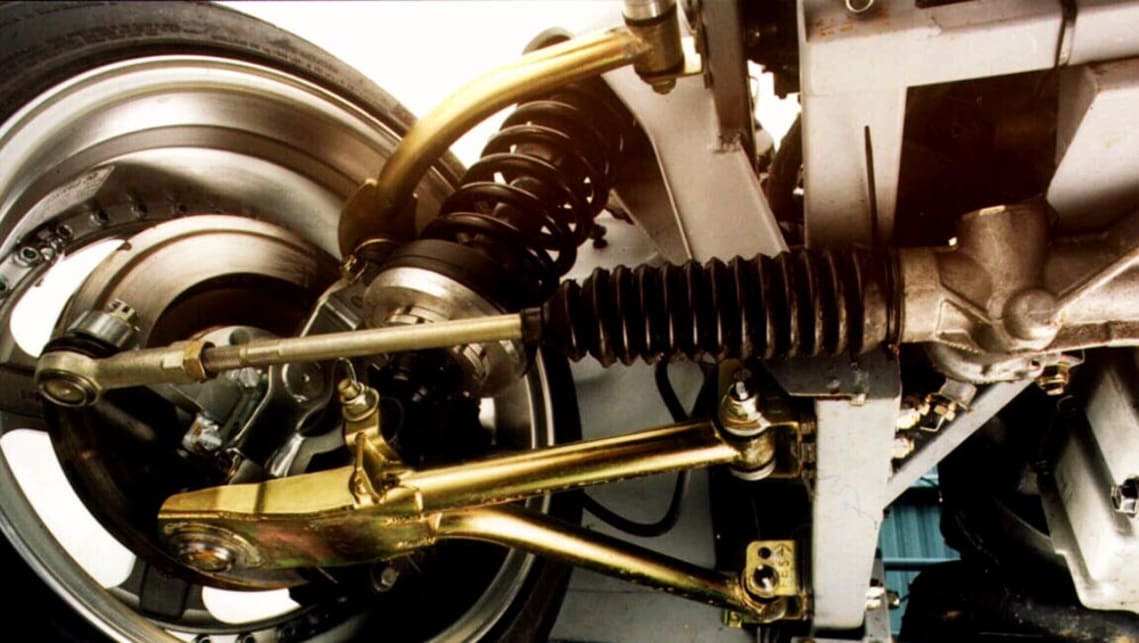 The components of a car strut system are integral in maintaining the performance and safety of your vehicle. Struts provide shock absorption, absorbing bumps and other shocks that can affect how well your car handles. As such, understanding the various parts that make up a strut assembly is essential for proper maintenance.
A typical strut assembly consists of three main components: the spring, piston rod, and bearing plate. The springs are used to absorb energy from impacts while also providing damping during turns or when going over uneven terrain.
Piston rods act as a buffer between the spring and bearing plate allowing smooth operation even under extreme conditions such as cornering at high speeds or accelerating quickly from a stoplight. Finally, the bearing plates help keep everything aligned properly ensuring stability when driving on rough roads or taking sharp turns.
With these components working together in harmony, you can have confidence knowing that your vehicle will remain safe and perform well no matter where you take it!
Enhancing Performance with Quality Car Struts
The advent of car struts has revolutionized the automotive industry, providing drivers with enhanced performance and safety. Quality car struts are designed to absorb shocks from bumps in the road, maintaining a smooth ride for passengers.
They also help reduce wear on other parts of your vehicle, allowing you to travel farther without needing maintenance or repairs. Car struts improve handling by reducing body roll when cornering or taking sharp turns, giving you greater control over your vehicle.
The increased stability and improved steering response make it easier to navigate winding roads or take evasive action during emergencies. Additionally, quality car struts can increase fuel efficiency as they reduce resistance from the suspension system for better aerodynamics at higher speeds.
Not only do quality car struts provide superior performance benefits but they also ensure longevity in all driving conditions – wet roads, rough terrain and even off-roading! This gives peace of mind that your vehicle is protected against damage while still enjoying optimal performance and safety features offered by high-end car strut technology.
Conclusion
Discover here the technological marvels of car struts, a type of suspension component that has revolutionized vehicle performance and safety. Car struts not only improve ride comfort but also enhance handling and braking capabilities.
They are designed to absorb shock from bumps in the road, making them an essential part of any modern automobile suspension system. Additionally, they help reduce friction between tires and road surfaces for better grip and traction control while still allowing flexibility in steering.
With these features considered, it is easy to see why car struts have become a popular choice among drivers who want improved performance without sacrificing safety or comfort.