It might shock you to know that while you are working hard to reduce your office waste and carbon footprint, by recycling and using green suppliers and packaging, your own office internet network could be undoing all of that hard work.
While the energy use of large computing companies like Google and Facebook, make the headlines, along with their attempts to make their processes more environmentally friendly, small organisations actually consume more energy through their networks and office practices, when you add them all together.
A recent report revealed that around 30% of the electricity bill for the office of a small organisation, is actually because of the power needed to keep computer servers running and cool, 24 hours a day, even when the office is closed.
Companies with small server rooms and computer cupboards are thought to be responsible for almost half of the computer server energy usage in the USA. But good practices could help to reduce that and some of the larger computing companies are leading the way.
How much energy do servers use?
It is hard to believe that the energy required to run the huge data centres that process data for organisations such as Google, YouTube and Facebook, accounts for the same percentage of greenhouse gas emissions as the aviation industry.
For example, it is estimated that 400 hours of videos are loaded onto YouTube every minute. The data centres that process this can be huge and use more electricity per year, than the whole of the UK. They are powered 24/7 and also need a huge amount of electricity to keep them from overheating as well.
So, while you might be recycling your rubbish, your company's social media profile could be negating those efforts when it comes to your real carbon footprint.
In recent news, companies are also making a conscious change by partnering with energy-efficient broadband platform providers in their data centers. This has given them the benefit to run a more energy-saving operation.
How can you make sure your internet network is greener?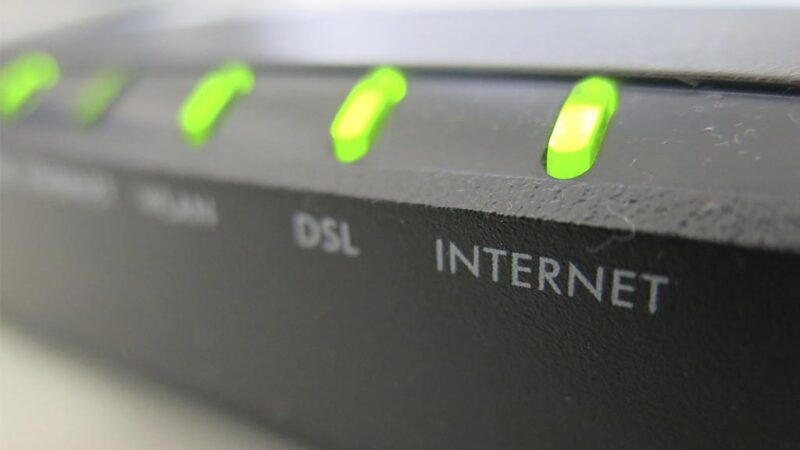 Greenpeace produces a regular report ranking internet companies on their environmental performance so you can check this and make sure your office is using the greenest ranking providers. Currently Google is in top place, and they have pledged to power all of their global data centres using renewable energy going forward.
One of the problems with trying to make this industry greener is just the huge increase and demand for internet activity and usage around the world, both in business and for personal use.
One solution is moving the servers to colder climates, so the servers don't need so much energy to keep them cool. Cloud-based data centres powered by renewable energy are also helping with the issue.
Another innovative solution the tech companies are looking at is using the heat generated from their servers to actually provide heating for local towns, rather than just pumping it out into the atmosphere. This helps to reduce the carbon emissions from the town while still keeping the servers cool.
For smaller businesses, shifting from using small local data centres, to cloud-based systems could cut energy usage dramatically, so as an office, if your company still has its own server room, you need to look at whether it's actually required, if you want to improve your green credentials.
Moving to a cloud-based system is not just better for the environment but could bring a lot of other benefits to your office as well, supporting remote working, reducing your energy bills overall, cutting the need to have an in-house IT team and making your systems much more flexible.
It can also provide more data security and protection if your data is stored outside of the office, in case of a fire or flood. Cloud-based systems will often come with built-in security against cyber attacks and other issues, making your data more protected than it would be if it's all sitting on your premises in your servers.
Unfortunately, the level of data and internet usage is unlikely to go down and is far more likely to continue increasing, so it's vital that innovative solutions are found to help reduce the impact this has on the world around us.
Nobody wants to think that uploading a corporate video to YouTube could be causing as much damage to the environment as going on a flight for a work trip but sadly it could become the case.
If you want to check how green your office internet system is you need to check if your company has its own server room running 24/7, and which companies are being used for internet services.
The chances are that your business doesn't actually need all of that hardware to be on site and the good news is that moving to a cloud-based system is now simple and easy to do and there are many solutions out there for companies of every size to choose from.